---
---
Technical Service & Development
NJT Copper Tube makes it possible to develop products of much higher performance by installing measuring instuments for the heat-transfer performance of various high-performance heat exchangers, including inner-grooved copper tubes (ripple-fined tubes), Defend Ant's Nest Corrosion Tubes (DANT), single heat pipes, and heat exchangers.
We are also helping customers to develop their own products by improving our sysytem for the provision of accurate data in a fast and timely fashion.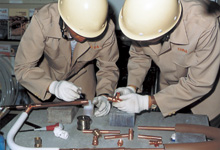 Seminars
NJT Copper Tube presents a wide range of technical services including regular seminars on processing and installing copper tubes.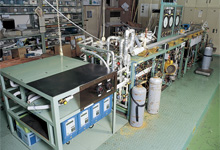 Measuring Equipment for Heat Performance
The Copper Works is conducting a variety of measurements, such as thermal performance measurements, for the performance of single heat pipes and heat exchangers as assembly units.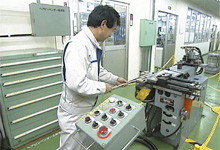 Hair-pin Bending
As high-performance heat exchanger tubes become thinner, we have established a customer service system based on our accumulated technical expertise and experience to help cuetomers process copper tubes.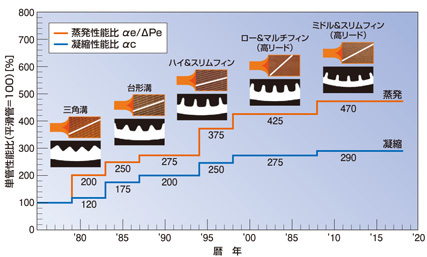 High-performance Heat Transfer Tubes
We develop and serve inner grooved tubes mainly for heat exchangers in air-conditioners because of their excellent heat transfer.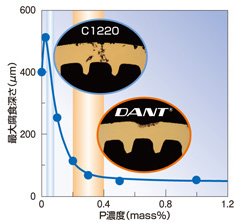 DANT® Defend Ant's Nest Corrosion Tubes
These copper tubes have excellent resistance to formicary corrosion thanks to the addition of optimized phosphorus content. This extends the lifetime of the heat exchangers and helps to improve the reliability of the copper tubes.
In order to deliver products that will fully satisfy customer needs, NJT Copper Tube Corporation Tube Corporation uses a computer-integrated quality control sysytem all the way from receiving metal bars to the shipment of products.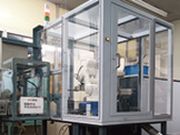 Quality Control by optical emission spectrometer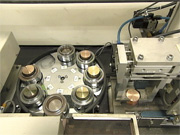 Quality Control by X-ray fluorescence analyzer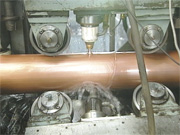 Quality Control by automatic ultrasonic thickness measuring equipment